Meet The Trainers
Yvonne Collings
Diploma Teaching (NZ), Graduate Diploma Special Education, Graduate Certificate Educational Studies.
Yvonne Collings currently serves as a Director of Kagan Australia Teacher Professional Learning. In her career Yvonne has taught in public and private schools in New Zealand and Australia and finally in the leadership role as Deputy Principal at a disadvantaged public high school. She has taught K-12 in physical education, mathematics and science. Her last 10 years of teaching was with emotionally disturbed and behaviour disordered high school students. Yvonne was involved in coaching teachers, facilitating staff development, and designing curriculum and assessments. Her classroom experiences in low socio-economic communities and private schools has proved to her that Kagan Structures make an incredible difference in the lives of students and the teachers who use the structures. Her experiences as a classroom teacher, coach, and curriculum developer, along with her enthusiasm and passion for learning, ensure that all learners will leave her workshops motivated, knowledgeable, and eager to implement Kagan strategies.
What Participants Say: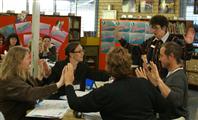 "Yvonne was very animated and knows content well. Approachable and flexible in the delivery. Very organized and kept the workshop flowing."
Michelle, Year 4 Teacher St Joseph's Primary School, Kingswood NSW  
"Yvonne was energetic and inspiring. She had recent classroom practice and related it to the structures. A fantastic communicator and educator."
Katherine, Year 1 St Michaels Primary School, Baulkham Hills NSW
"Yvonne is confident, knowledgeable, enthusiastic. The workshop was practical and well paced. Very convincing!  Yvonne knows her information extremely well."Vicki, Waroona District High School, WA 
Robyn Cragg
Bachelor Arts (Biological Sciences), Diploma Physical Education (Hons), Graduate Certificate Educational Studies, Conspicuous Service Medal, Reserve Force Decoration

Robyn Cragg currently serves as a Director of Kagan Australia Teacher Professional Learning. Her career in education spans over 40 years and includes being a physical education teacher, Inspector of Schools, Director of Schools and 20 years as a Principal in disadvantaged schools. Robyn is a life-long learner and keeps current on effective instructional practices and teacher professional learning. After being trained in Kagan structures and leading her school on their Kagan journey she saw the school's test scores soar, children actively participating, and classrooms full of children excited about learning. She is eager to share her real life experiences and the power Kagan structures bring to the individual teacher and the whole school. Her strong knowledge background, experience, enthusiasm and passion are evident in her training sessions. Her parallel career was as a commissioned officer in the Australian Army Reserve, reaching the rank of Lieutenant Colonel.
What participants Say: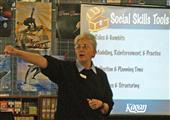 "Robyn – Thank you, as usual, I found you a truly inspiring speaker. It's great to see a presenter who totally believes in what she is presenting."   

Assistant Principal, Coal Point Public School, NSW  "Robyn is excellent. She showed and taught at the same time! She made sure we understood what cooperative learning is all about as well as related it to our current classroom practice."

Suzanne, Support Teacher Learning Assistance, Biraban Public School, NSW  "Fantastic!  Robyn was vibrant and determined to ensure we understand the concepts and ideas."
Rohani, Year 7-12 Teacher De La Salle College, Ashfield NSW 
Jacinta Bayliss
Bachelor of Education, Diploma of Teaching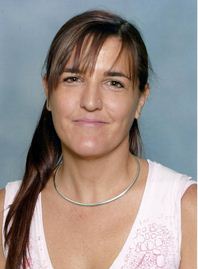 Jacinta currently serves as a primary school teacher in Western Australia. She has taught students from Kindergarten to Year Seven in a variety of metropolitan, rural, country and remote schools. Jacinta has a passion for Aboriginal Education and has been part of the Stronger Smarter Leadership Team at a school. She has taught in NSW, the Northern Territory and is currently working in the Kimberley region of Western Australia. Her experiences with Kagan Professional Learning include classroom application with incredible results for her students.
Jacinta is eager to share her real life experiences in using Kagan structures at her workshops and thoroughly enjoys assisting and training teachers. Her exuberance and passion for teaching are clearly evident and this is reflected in her delivery.
What Participants Say:

"Jacinta presented the contented that promoted / reflected cooperative learning. Jacinta is a lively and enthusiastic presented who makes you want to use cooperative learning in your room"  Assistant Head Junior School, Broome WA
"Jacinta is knowledgeable and passionate about Kagan Cooperative Learning which is contagious. I can't wait to get back to my classroom to implement what I have learnt" Katy, Year 4-5 teacher,  WA
Myrissa Dix

Myrissa has been in education for 10 years and is a Deputy Principal of a primary school in the Pilbara region of Western Australia. She has taught students from Kindergarten to Year 7 and has worked as a Literacy Coach and a Learning Support Teacher, supporting teachers of students with special needs.
Myrissa is currently leading her school in their Kagan journey and is excited to share her enthusiasm for Kagan Cooperative Learning with others. She has experienced the difference Kagan Cooperative Learning has had on her students, not only in regard to their academic results but also in their attitude towards learning.
What Participants Say: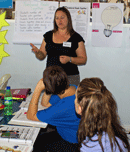 "Brilliant – knows the content and applies it herself so ideas are practical and tested!" Diane, Year 4/5/6 teacher, Jigalong Remote Community School
"Kept things moving along at a good pace. Everything was made very clear. Questions were welcomed but not necessary!!" Michelle, Yr 7 / high school teacher, Jigalong Remote Community School 
Greg Prosser
Bachelor of Education

Greg currently serves as a certified national trainer for Kagan Australia. In his career, Greg has taught in a number of schools throughout Western Australia. He has taught Years 7 – 12 in the Humanities subjects, including Society and Environment, English and the Arts.
Greg has a passion and desire to continually refine his practice. His experience as a teacher and presenter ensure that participants will enjoy his workshops and be confident they can implement Kagan structures successfully.
What Participants Say:
"Excellent presentation. Great pace and easy to follow. Even after 5 days, still engaging and energetic. Believed and passionate about what he was presenting. Personable style."  Annelie, Primary teacher, Vic
"Very motivating and inspiring. Love how he constantly used the structures and gives examples from his own teaching. A great role model (GR8)."  Louise, Primary Art Teacher, WA
"Great sense of humour, well organised, professional, happy, fun loving, wise, intelligent, friendly and a "damn" fine gentleman!" Scott, K-3 teacher WA
Annelie Zuccolo
Bachelor of Arts, Bachelor of Teaching, Masters of Arts in Communication and is currently completing a Master of Arts in Screen Studies
Annelie currently serves as a Grade 5/6 Teacher of a Primary School in the Northern Suburbs of Melbourne as well as heading up Curriculum and ICT.  She is passionate about helping her fellow teachers implement Kagan in their classrooms after first hearing Dr Spencer Kagan in 2005, and seeing the power of Co-operative Learning for herself.  Now that she has been teaching for 10 years in both Secondary and Primary Education, Annelie has seen the impact of Kagan through the positive connection of students, improvement in their academic results and the impact a brain friendly environment has in the classroom that Kagan provides for her students.
What Participants Say:
"Very clear, went at a measured pace and broke the session up into manageable chunks."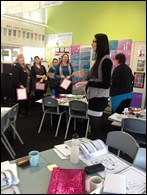 "Fantastic, engaging, knowledgeable and approachable."
"Knew the content well and easy to follow.  Answered our questions all day!"
"Clear, concise and entertaining!" Comments made by Primary Teachers in Victoria."
Bianca Chiovitti
Bachelor of Teaching – Primary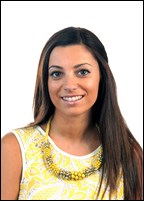 Bianca Chiovitti has been teaching at Cranbourne South Primary School for six years and is currently in a 2/3 class.  As well as being a Kagan Trainer, Bianca is an active participant of the Cooperative Learning Team at her school as the role of a coach and mentor.  Bianca's enthusiasm for Cooperative Learning has been quite inspiring to other teachers who have begun their journey using Kagan's structures.
Bianca was first introduced to Kagan Cooperative Learning four years ago and has been enthusiastic about it ever since.  She feels fortunate to have been exposed to this way of teaching very early on in her career.  Bianca has seen the benefits of using Kagan structures in her classroom with regard to both the social and academic development of her students.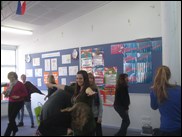 What participants say:
"Engaging, friendly and knowledgeable! She was passionate about the benefits of Cooperative Learning and was able to give many examples of her own experiences in the classroom." Christine Youl, Year 4/5 Teacher, Vic. 
"Outstanding… well-rehearsed and timed. Very fluent in the content and knowledgeable."
Chris Ireland
Bachelor of Education, Diploma of Education
Chris ha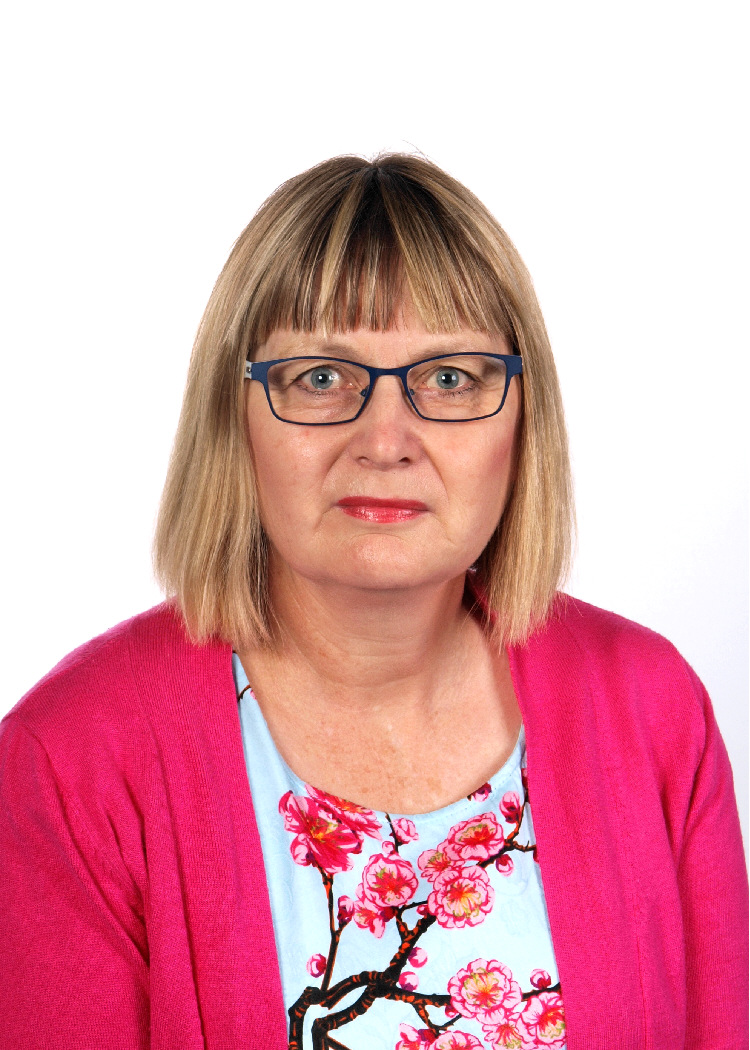 s been teaching for over 30 years and thoroughly enjoys teaching in the Junior and Middle school areas.  Her main passion is being in the classroom, mentoring other teachers and leading a team and sharing her cooperative learning knowledge and experience.
Chris currently teaches at Cranbourne South Primary School and has taught at a number of schools in Melbourne.  During her teaching career she has seen many changes and fads that come and go depending on the current trend.  She strongly believes Cooperative Learning is not a fad nor trend; it simply becomes the main teaching style and can be transferred across the curriculum, appropriate for all ages and in all settings. It is a highly effective teaching method that engages students, enhances academic skills, social skills and fosters positive class dynamics.  Chris has always emphasised 'values and manners' in her classroom and when she first encountered Kagan in 2011, she was delighted to discover they were both intrinsically embedded in Cooperative Learning.  Social skills are developed while academic skills are taught and further enhanced by Team Building and Class Building activities.  Kagan Cooperative Learning is powerful for all!
What Participants Say:
"A passionate teacher that clearly enjoys teaching and sharing her knowledge and experience!" 
"Why aren't they teaching this at uni?"   Student Teacher
"Spoke clearly and knew her material. I was impressed with her answers to our questions and enthusiasm."
Shelley Nagy
Diploma of Teaching- Primary, Graduate Diploma of Computer Education.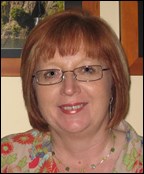 Shelley Nagy is currently teaching 2/3 at Cranbourne South Primary School and is also their Head of Cooperative Learning. She has a passion for sharing her knowledge with others and weekly coaches staff to extend their skills in Kagan Cooperative Learning.  For over 20 years, Shelley has taught in both the Independent and State sectors of education. She has also had short term stints teaching and delivering professional development to teachers in rural Kenya.
Shelley has been using Kagan Cooperative Learning in her classroom for over four years. She has found it to be the most effective teaching approach and it has totally revitalised her teaching. Her students are keen and eager to learn and there is a very positive and supportive atmosphere in her classroom. Shelley looks forward to every opportunity to share Kagan Cooperative Learning with other teachers so that they too can reap its benefits and so can their students.
What participants say:
"Your expertise and thorough knowledge of your activities and understanding of the cooperative learning process was very evident throughout the PD. Your great communication skills strongly conveyed this."- Mary-Anne La Macchia, Narre Warren South College P-12, Victoria
Sally Herbert
Bachelor of Education .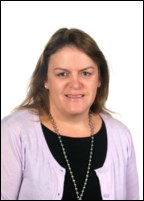 Sally is currently working in a Prep/one class at Cranbourne South Primary School in Victoria.  Sally has 25 years teaching experience and taught all levels from Prep to Year 6 as well as being a Performing Arts and Visual Arts teacher.  Sally began her experience with Cooperative Learning at Cranbourne South Primary school when she joined them on their journey.  Using Kagan structures re-energised her teaching practice and made the learning more meaningful and engaging.  Sally acknowledges that the Kagan Training is the most powerful professional development that she has ever done and she cannot imagine herself teaching any other way.  She is keen to share her enthusiasm, experiences and skills with her colleagues as a Kagan Trainer.
"Your exper

tise and thorough knowledge of your activities and understanding of the cooperative learning process was very evident throughout the PD. The staff enjoyed the activities and the demonstrations. There is much excitement and discussion about how we can use the techniques to help improve our own teaching and impact on learning".  (participants from Narrewarren P – 12)
Sally presented several Kagan Structures for me from the Training in Day 1. She broke them down, modeled them and gave explicit instructions on how to use them in different ways.  I now feel confident to use these structures in my class.
(Libby Tuck Cranbourne South Primary School
Sally has made my Cooperative Learning journey a great deal easier. She explicitly models new structures, explaining each step clearly and sharing tips from her own experiences. Her presentations are informative and engaging.  (Emma Slocombe Cranbourne South Primary School)